Finding reliable companies, organizations and resources is sometimes difficult. We have done our research and found these companies to be the best.  We either currently work with or have previously worked with all them in some capacity.
Biblica Direct
Website: Biblica Direct
Biblica Direct looks to connect age, culture, location, and religious background with the Gospel through various Bible translations and versions. Biblica programs and resources focus on five areas of ministry: Translation, Children and Youth Ministry, Specialized Ministry Outreach, Bible and Church Engagement, and Scripture Outreach. Biblica translates God's Word and biblical resources into vernacular languages, producing them in formats that people can engage with. Purchase your Bibles and resources from our affiliate today!
Covenant Eyes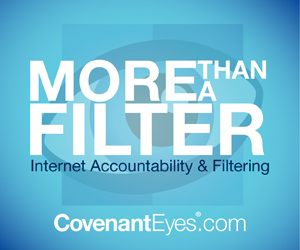 Website: Covenant Eyes
More than a decade ago, Ron DeHaas focused on teaching children to use the internet with integrity, guarding even his own heart and remaining pure online, and being the example to his family and church by creating Covenant Eyes. This internet monitoring service equips people to protect themselves and their families from online dangers and temptations. Their goal is to give people tools that provide protection, encouragement and accountability in the fight against Internet temptation. When you subscribe to their services be sure to use promo code: WadeORadio and get the first month free! Take advantage of this service from our affiliate today!
JahRock'n Productions
Services Provided: Recording Studio, Mixing, Mastering, Audio Production
Website:  http://www.jahrockn.com
Phone: 347-601-4516
Email: contact@jahrockn.com
These guys make the Wade-O Radio Show happen every week.  DJ Wade-O also mixed and recorded All Three Breax Over Mixtapes and The Young Chozen "100% Jerkin Vol. 1 Mixtape" there as well.  They have excellent studio facilities and each of their engineers are professionally trained and certified.  They provide a full suite of recording, mixing and mastering services.  In addition to Wade-O Radio, their client list includes Andy Mineo, MC Jin, D-Maub, Heesun Lee, Sherwin Gardner, Nicky Cruz and many more.  They also boast a production team that can craft music to fit your project's sound and texture.
T38 Creations
Services Provided: Graphic Design (Print & Web), Photography, Filming
Portfolio:  http://t38creations.daportfolio.com
Phone: 631-565-7056
Email: projects@t38creations.com

T38 has been involved in every visual element of Wade-O Radio: the new logo, all of the graphics on this site, and the individual graphics for each post here. The company is multi-faceted. They do excellent graphic design, phenomenal photography and compelling video work.  T38 has done photo shoots for DJ Wade-O as they've filmed and recorded video interviews for this site.  Their prices are very reasonable and their turn around time is second to none.  We highly recommend their involvement for any media project you encounter.
K.I.N.G. Movement
Website:  http://kingmovement.com
Email: king@kingmovement.com
K.I.N.G is the non-profit organization founded by ESPN's Chris Broussard for which DJ Wade-O is on the Board of Directors.  The organization's mission is to "empower men to reach their God-Given potential in every realm of life through the power and grace of the Lord Jesus Christ."  The Movement hosts a national prayer call every Thursday at 12:30, monthly prayer breakfasts in select cities around the country as well as events around the country to minister to and encourage men and boys.